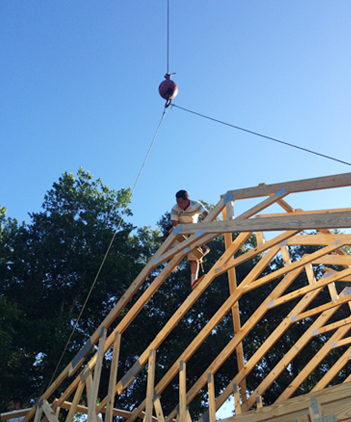 Florida homes and roofs are subject to severe weather conditions such as storms and hurricanes. You need to build roofs that can withstand nature's fury. However, your roofs are bound to sport some damage when it is subject to these severe weather conditions year after year. Roof shingles will go missing after some time and your roof will start leaking because of rotten wood or a fallen tree on the roof causing damage.
Depending on the type of roofing on your house, your roof may have reached the natural end of its lifespan. Different roofing systems — shingle roofing, slate roofing, metal roofing, synthetic tile roofing, clay tile roofing — have different lifespans ranging from 12 years to 25 years. If your house needs a new roof, we at Aspen Diversified have decades of experiencing in removing and replacing an existing roof. The new roof construction should be completed sooner rather than later to preserve the resale value of your home not to mention its aesthetics as the roof is what gives visitors the first impression of your house even before entering it.
The humid Florida weather is one of many reasons why your roof can crumble, blister, or leak. Algae, moss, mold, and mildew are leading causes of roof decay. If moss lands on your roof after a rain storm, it would continue to grow due to moisture. The growing moss will eventually lead to roof decay, holes and leaks.
Annual roof checks by professionals is a must to ensure that no moss, mold, mildew, or algae growth is happening on your roof.