Kitchen Remodel On a Tight Budget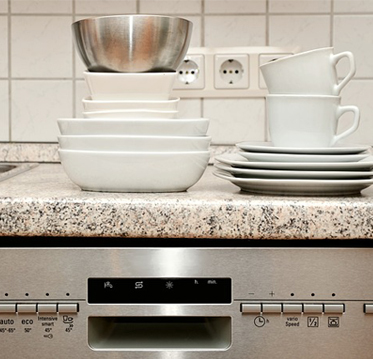 Being in the business of Orlando home remodeling has taught us a lot about the process of remodeling kitchens. It's easy to imagine your dream kitchen and all it entails, but it's much harder to make your dream kitchen a reality when you're working on a tight budget. We've seen homeowners assume they can't have a dream kitchen simply because they have a small budget, and we are here to tell you that you can have a dream kitchen even if you're not working with tens of thousands of dollars. A full Orlando kitchen remodel can be done if you're crafty, if you're creative, and if you're willing to do some hard work and heavy lifting.
Keep Your Cabinets
The chief cost of remodeling any kitchen is the cabinets. Replacing cabinets is not a cheap job even if you have a small kitchen. If you're changing the kitchen layout and need plumbing moved, you can add even more to the cost of your remodel. However, you don't necessarily have to remove and replace old cabinets. As long as they are in good shape, you can save a bundle by either buying new doors in a process called refacing, or you could simply repaint the cabinets you have by staining them darker or painting them white. You can even paint them hot pink if that's what you're looking for.
It's a simple job that takes a long weekend, a lot of prep work including priming and several coats of paint, but it's a job that makes a bit difference. Check the condition of your cabinets. Do they just need a facelift? If so, you can remodel your kitchen for pennies on the dollar.
Update Your Fixtures
Lights, faucets, and pulls are where you can make a big difference in the kitchen. If you can remove the builder special knobs and faucet, you can upgrade your kitchen with something a lot more appealing. The great thing about this upgrade is how minimal it is. You can do it yourself in a few hours, and you won't spend a ton of money upgrading these small details.
>> Related Content: Small Kitchen Remodeling Tips
Add Backsplash
If you want a wow-factor in the kitchen, add backsplash to the walls. There are peel and stick backsplash options in various colors and designs, tile backsplash, and even other materials perfect for adding a bit of a wow-factor to the kitchen. Try to keep what you put on the walls in line with what you're going for with the rest of your kitchen remodel.
Appliances and Counters
Here's where you might spend a little more money depending on the budget you're working with. Assuming you're working with anywhere from $5,000 to $10,000, you can afford to have new countertops and/or appliances installed if you know what you want. One great way to save money on this kitchen remodel is to shop for floor model appliances.
You can head into the local home improvement store and ask them if you can have the fridge that's on display. You're getting an immediate discount because it's used. It might have a dent or a scratch on the side that goes up against your kitchen wall that can net you an even bigger discount. Countertops are harder to get on sale, but you can find something you love that works well within your budget.
Kitchen remodels are one of our specialties, and we love helping homeowners turn your dreams into reality no matter your budget. Call us now to find out what we can do for you no matter how much money you have to spend. It's our job to help you make things happen, and we can do it even when it's a challenge.