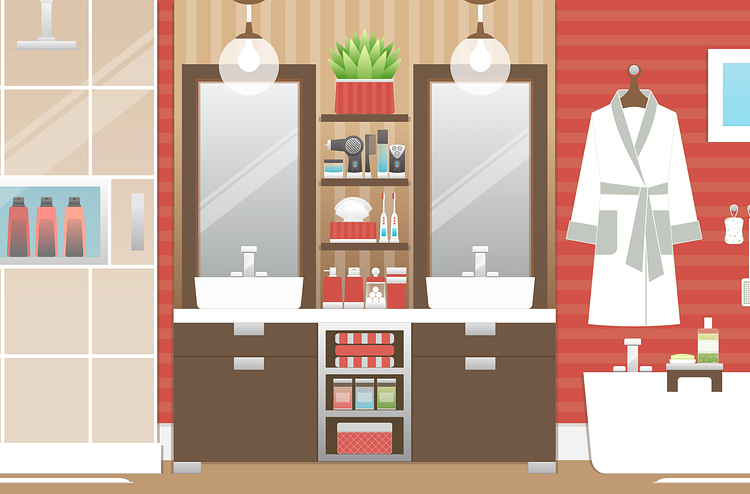 Today's bathrooms have become some of the most important rooms in the home. Instead of being tucked away, they have become spa-like retreats with jetted tubs, chandeliers and more, especially if they are connected to a master bedroom. After all, along with a kitchen remodel, a bathroom redo will give you the greatest return on investment as it will add value to your home. If one or more of your bathrooms needs a makeover, consider these trends to help create your own private oasis.
Mediterranean-Inspired Designs
Extensive use of tile is what characterizes Mediterranean design. Terracotta has been the traditional look along with ornate mosaics in bright colors. Updated Mediterranean adds a splash of glamor with newer metallic tiles in gold, pewter or bronze, often in geometrical designs with raised surfaces. For a more personalized look, try using tile in monocromatic colors.
Dominate With White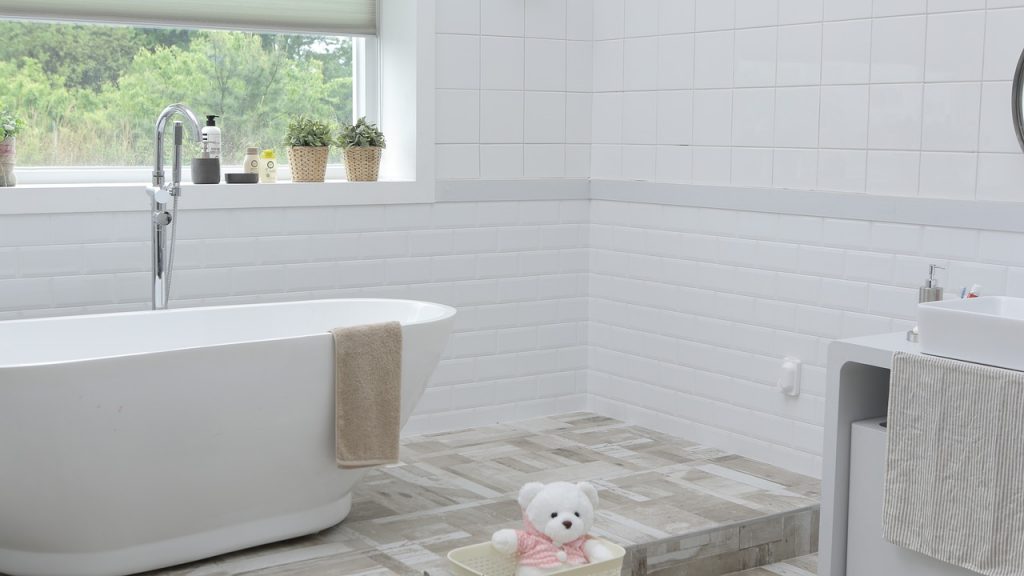 Clean, bright lines also have their place in modern bathrooms and nothing does that better than the color white. From shiny subway tiles to toilets sinks and even vanities, designing an all-white bathroom with chrome accents will brighten even the darkest space. What's more, it opens up the look of a smaller bathroom, making it seem like there is more available space. Minimalistic design is perfect when selecting white as it perfectly complements the modern look.
Aging in Place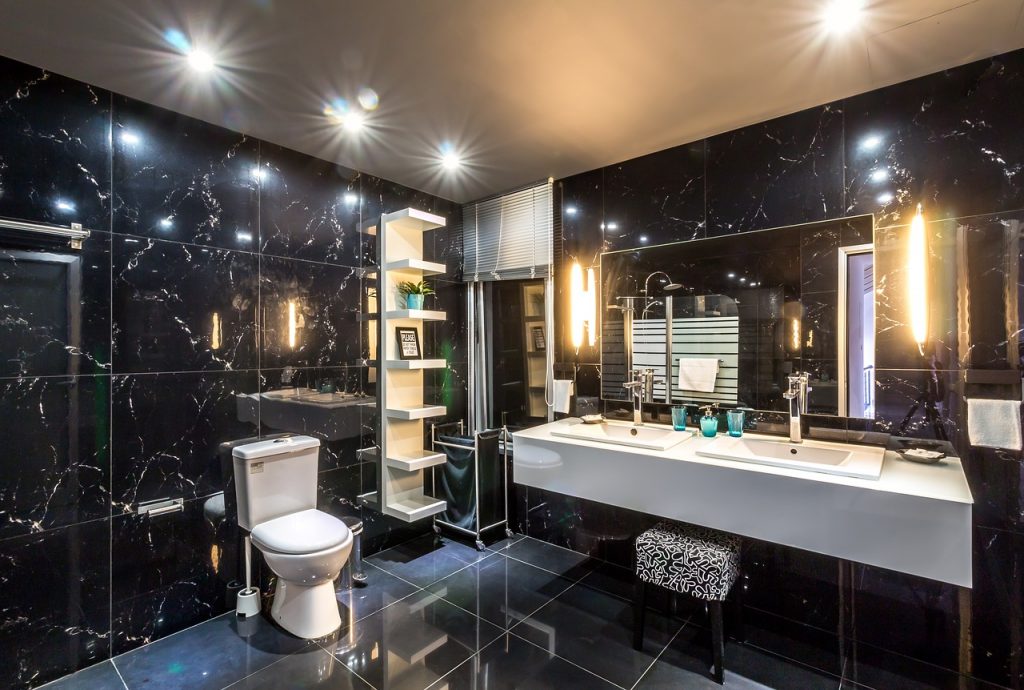 This concept is also known as ease of use, but what it is really meant to do is help older individuals remain in their homes. Bathrooms can be one of the most dangerous places in a home because of the potential for falls and injury. Although grab bars are often part of the equation, it means much more than that. It means easy access to personal care facilities as doors can be widened to accommodate wheelchairs. Floating vanities, an attractive design element, may be placed lower so handicapped individuals can easily reach the sink. Similarly, you can install toilets that are higher, making it easier for you to sit and get up if you have bad knees. Zero-threshold showers, where you don't have to lift your feet at all to enter, have been the rage for several years along with built-in or portable seats that provide comfort and relaxation during the bathing process.
Natural Materials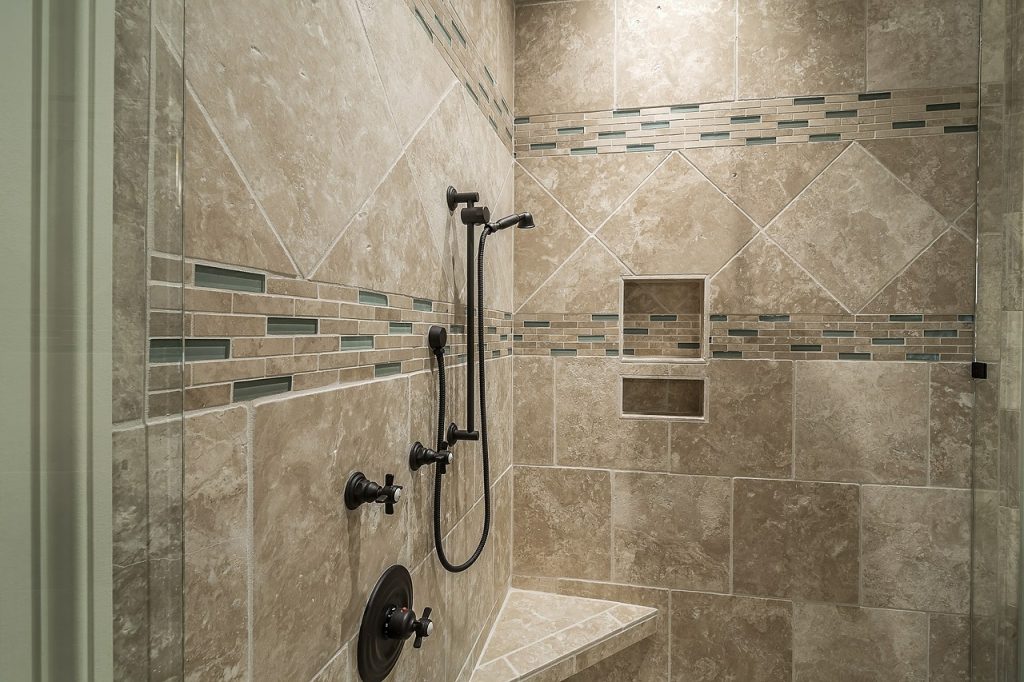 Natural stones, such as travertine, marble, granite and more, for floors, walls and vanities have also been a trend for the last decade. You can take it one step further by incorporating engineered wood for floors or walls that withstands humidity, along with glass shower doors or wall coverings that incorporate fabrics.
Don't Forget the Extras
Getting out of the bath or shower can often be chilly. Consider installing a heated floor. Available in electric or hydronic systems, heat will radiate upward, keeping not ony your feet warm but the entire room. If you don't have the budget for a heated floor, install a heated towel bar, which costs around $100. Set the mood with creative lighting such a wall sconces, uplights and chandeliers controlled by dimmers.